Welcome to Norwalk
Growing up in this thriving town was quite an experience. From the beautiful seasons passing through our New England town to the education system that shaped us into the men we are today, Norwalk is a town with a lot to offer. Take a moment to get a taste of Norwalk, Connecticut, and its diverse real estate market as well as some tips on location, population statistics, history, economy, and more from our perspective!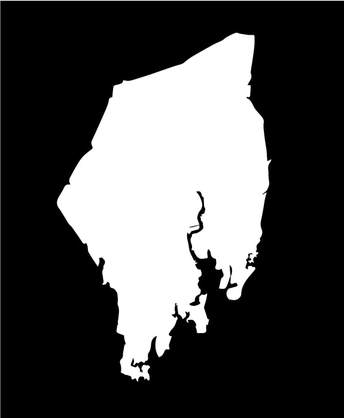 Located just an hour's train ride outside of Manhattan, Norwalk is a small city that has the option of both rural and urban living all in one! Norwalk has maintained a positive reputation over its life since its inception in 1651 and continues to thrive as one of Connecticut's biggest and most affordable NYC suburbs; which is an attraction that leads many to consider settling down in one of its many welcoming neighborhoods.
Location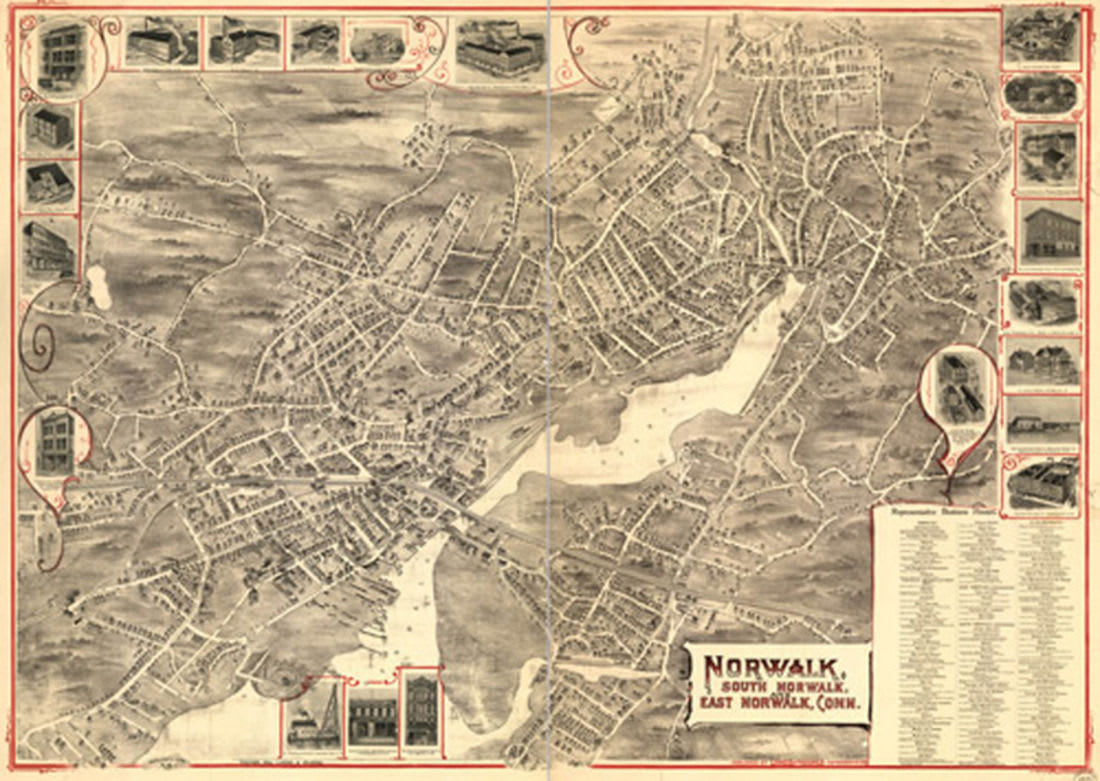 Norwalk is situated on the southwestern tip of Connecticut in the middle of Fairfield County (one of the top 40 wealthiest counties in the United States). Found bordering the northern part of the Long Island Sound, you have the luxury of city living, quiet suburban life, and beach dwelling. Norwalk is bordered by the beautiful Darien, CT to the West, the well-established New Canaan, CT to the Northwest, the locally proud Wilton, CT to the North, and yet another beautiful, waterfront town, Westport, CT to the East - Norwalk is in excellent company in this prime location.
Located 46 miles from Manhattan, Norwalk is far enough away to have the suburban feel, but close enough to NYC for a simple day trip to see a Broadway show or enjoy a Michelin-star dining experience.
According to the US Census Bureau, Norwalk has a total area of 36.3 square miles of which 22.8 square miles is land. Since Norwalk is so large with so many residents, there are several zip codes ranging from 06850-06855 and two area codes: 475 and 203 (though we are not sure we have ever seen someone with 475). The highest point in the town is 282 feet above sea level.
Being surrounded by multiple high-GDP towns, one of the biggest selling points is the affordability of land as compared to neighboring towns with similar amenities and comparable distance to Manhattan. Your dollar goes much farther in Norwalk than it will in any of its neighboring towns.
For example:
Average Sold Price of a Single Family Home (in 2017 according to SmartMLS):


Norwalk: $466,000

Darien: $1,434,000

New Canaan: $1,535,000

Westport: $1,300,050

Wilton: $740,000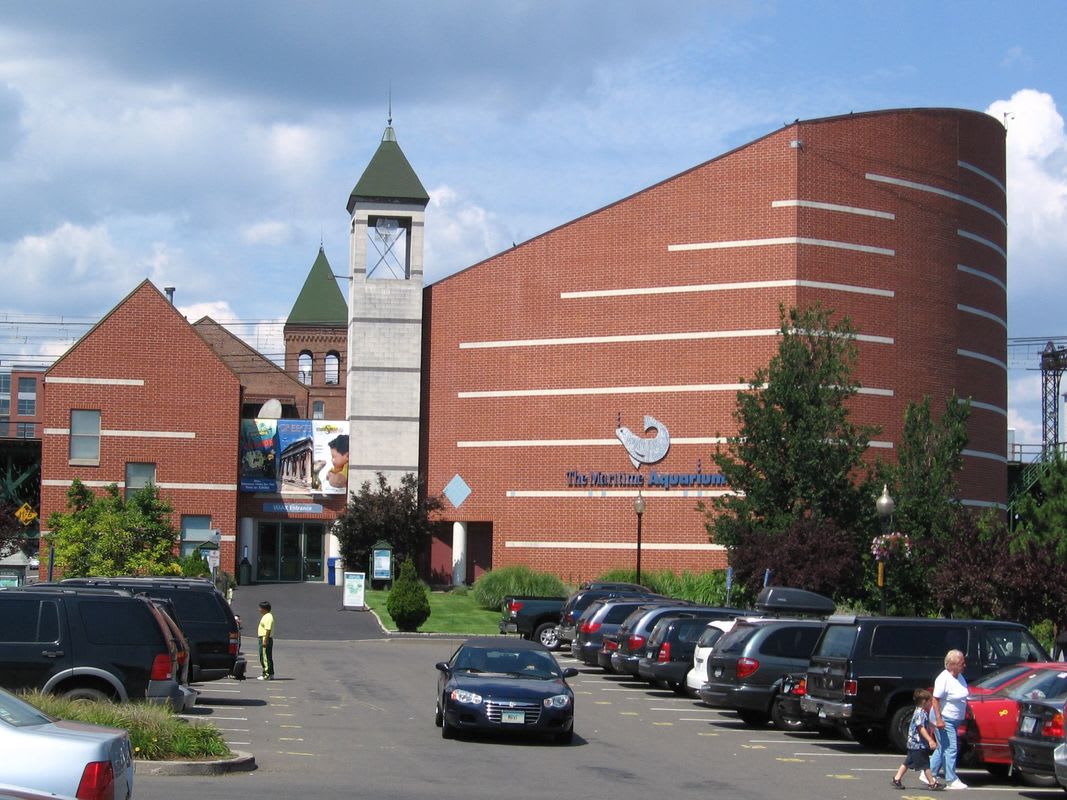 Real Estate
Compared to the surrounding towns, Norwalk's affordability gives any homeowner looking to buy their first condo or single-family home a real shot at building equity, while giving any downsizing homeowner a chance re-invest their previous home's equity. The wide range of options includes townhouses and condos, beautiful colonials, capes and ranches, and multifamily and commercial living spaces; all these give potential buyers endless options.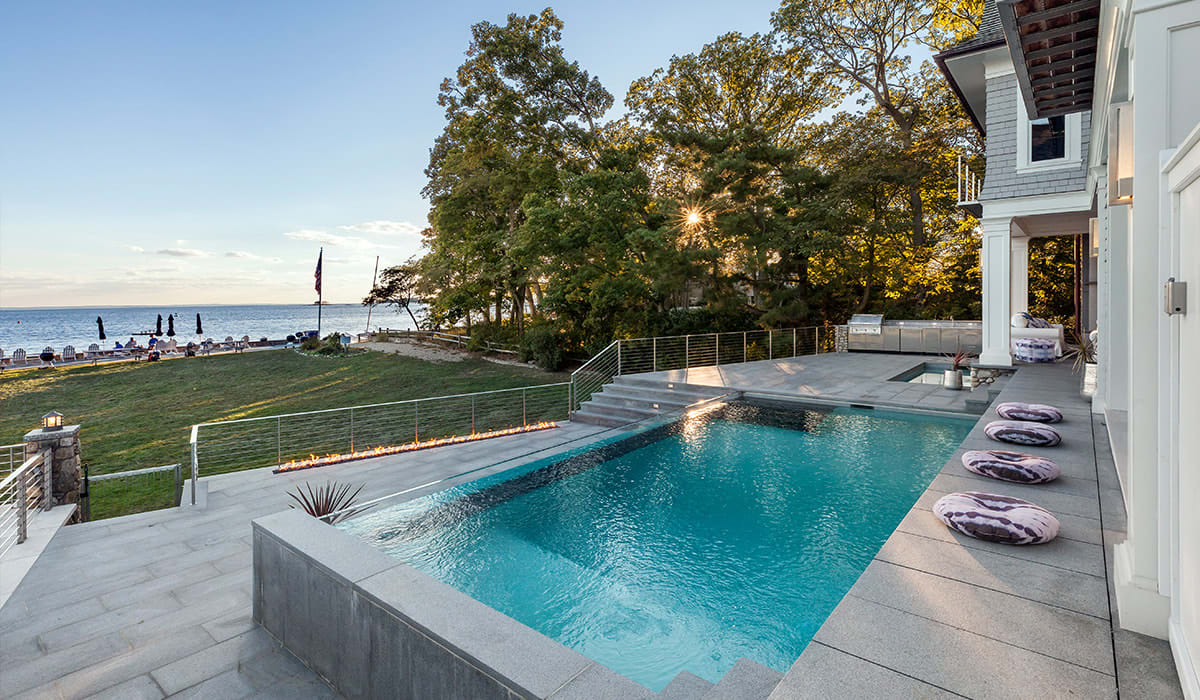 You can easily find whatever you have been looking for in the Norwalk, CT market. With one-bedroom, one-bath condominiums available for as little as $135,000 (at the time of writing this) to 15,850 square foot Beach-front, 7 bedroom and 12-bathroom mega mansions listed at a whopping $11.4 million; there are hundreds of options in between that spectrum for any willing homebuyer. With a median home price of $461,000 (from the end of 2017 12-month average) and a median price per square foot of $238, there are many affordable options for buyers.
With a steady market, median home prices have increased 5.98% from December 2016 through December 2017, making this a great time to buy in hopes of appreciation. We believe this trend will continue for the next 12 months unless an outside event influences the market.
​Housing and Population Statistics
This data comes from multiple sources and is not exact. But it should give you a general idea of what to expect when living in Norwalk:


The median value of homes occupied by owner – $416,800 (According to the US Census Bureau 2016)

Median property tax – $6,806 (SmartAsset)

Homes occupied by owner – 61.1% (According to the US Census Bureau 2016)

Homes occupied by renters – 38.9%

Town population – 87,930 (According to the US Census Bureau 2016)

Population density – 3,857 people per square mile (87,930 people/22.8 miles)

Percentage of households with children under 18 – 39.2% (Suburbanstats- 33,217/84,806=39.17)
Percentage of households that are married couples – 46.3% (Suburbanstats- 33,217 occupied households/15,395 husband-wife family homes)
The median age of residents – 38 (Suburbanstats)
Median DOM (Days on Market)- 58 (May 2017-May 2018)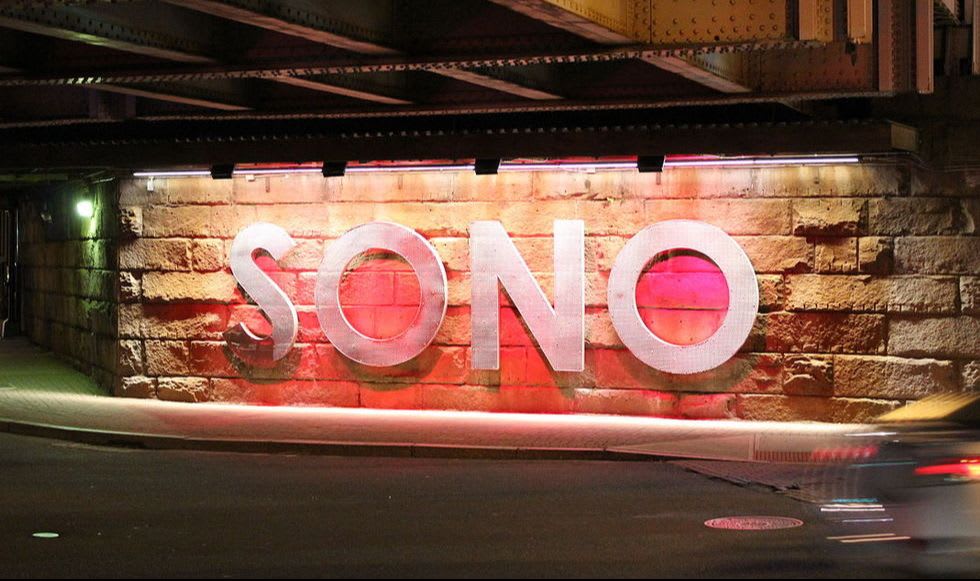 From 2000 to 2010 the town saw a population growth of 3.17%, solid growth for a town this size and demonstrative of why residential real estate prices continue to rise.
Origin
The city of Norwalk settled in 1649 and incorporated in September 1651. It was named after the Algonquin word yank, meaning "point of land", or more probably from the Native American name "Naramauke."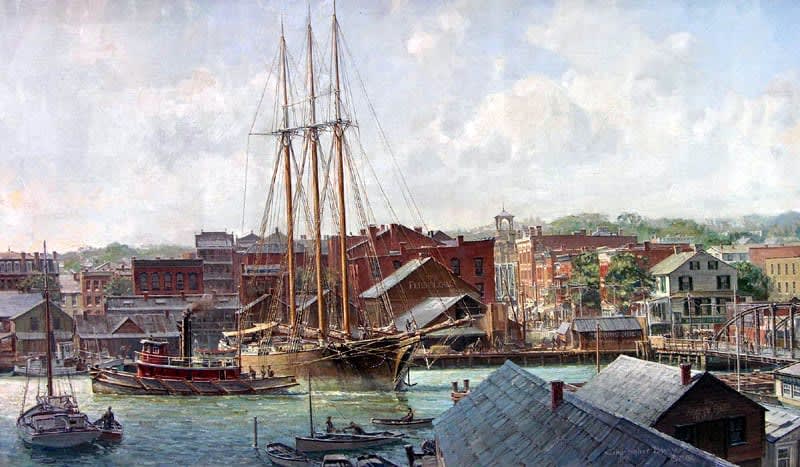 The city boundaries originally included parts of the current municipalities of New Canaan, Wilton, and Westport. Ancient records describe the boundaries as "from Norwalk river to Saugatuck river, from the sea, inland one day walk into the country". Thus a disputing source, and common tradition, describes Norwalk's name as deriving from the northern boundary extending from the sea covering one day's "north walk" into the countryside. An additional source found this analysis to be improbable, given that the name "Norwalk" was used by natives, who were called the "Norwalk Indians".
Additionally, a nearby river was known as the Norwalk River when the area was first colonized. Roger Ludlow's 1640 land purchase was from "the Indians of Norwalk" and the land is described as lying between "the two rivers, the one called the Norwalk, the other Soakatuck." The earliest town records list the city name as Norwalk (the "w" likely silent, as in Warwick). Bradley's [Connecticut] Register describes that the early Colony Records call it "Norrwake". Around 1847 the elderly used the ancient pronunciation "Norruck".
Norwalk has a nickname, "Oyster Town", due to its prominent oyster fisheries providing a large source of income to the city since the early 19th century. Norwalk Harbor's islands and proximity to New York City make it profitable for oyster harvesting. Discarded oyster shells along the Connecticut coast help prove the importance oysters had to pre-colonial inhabitants of the area as well.
Climate & Weather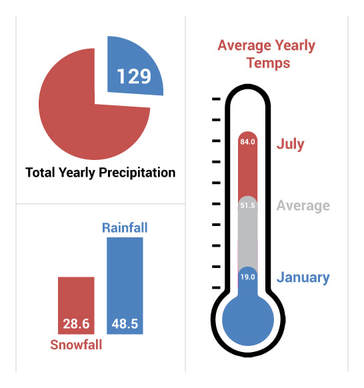 Norwalk and Connecticut in general are the perfect examples of the four seasons. You get a taste of cold, warm, and hot weather throughout the year as well as snow, sleet, rain, and hail. Luckily, tornadoes, hurricanes, and earthquakes are extremely uncommon but do rarely occur. Norwalk gets an average of 48.5 inches of rainfall each year, with an average of 28.6 inches of snowfall. The town gets an average of 128.6 days of measurable precipitation and an average temperature of 51.5 degrees F. The average high in July is 84 degrees while the average low in January is 19 degrees.
Economy & Household Income
The median household income in Norwalk is $80,896. Top positions, according to datausa.io are administrative work, sales, management, business and finance, and cleaning and maintenance; in that order. With 48,461 residents employed as of 2016 and rising, Norwalk is a prosperous environment to live and work in.
As far as amenities across the town, there are many small and big businesses scattered throughout the town. With multiple main roads to shop, eat and do the essentials, everything you need is always within a stone's throw. Major retail in Norwalk, besides the great local shopping, include:


Walmart

Costco

Home Depot

FedEx

AT&T

Walgreens

CVS​

REI

Verizon

Lowes

Kohles

Bed Bath & Beyond

Stop & Shop

You name it, we have it!

There are also an impressive number of major businesses based in the area, including:


GE Commercial Finance

Bear Naked, Inc

Dooney & Bourke

FactSet

Xerox

Stew Leonard's

Pepperidge Farms

Many more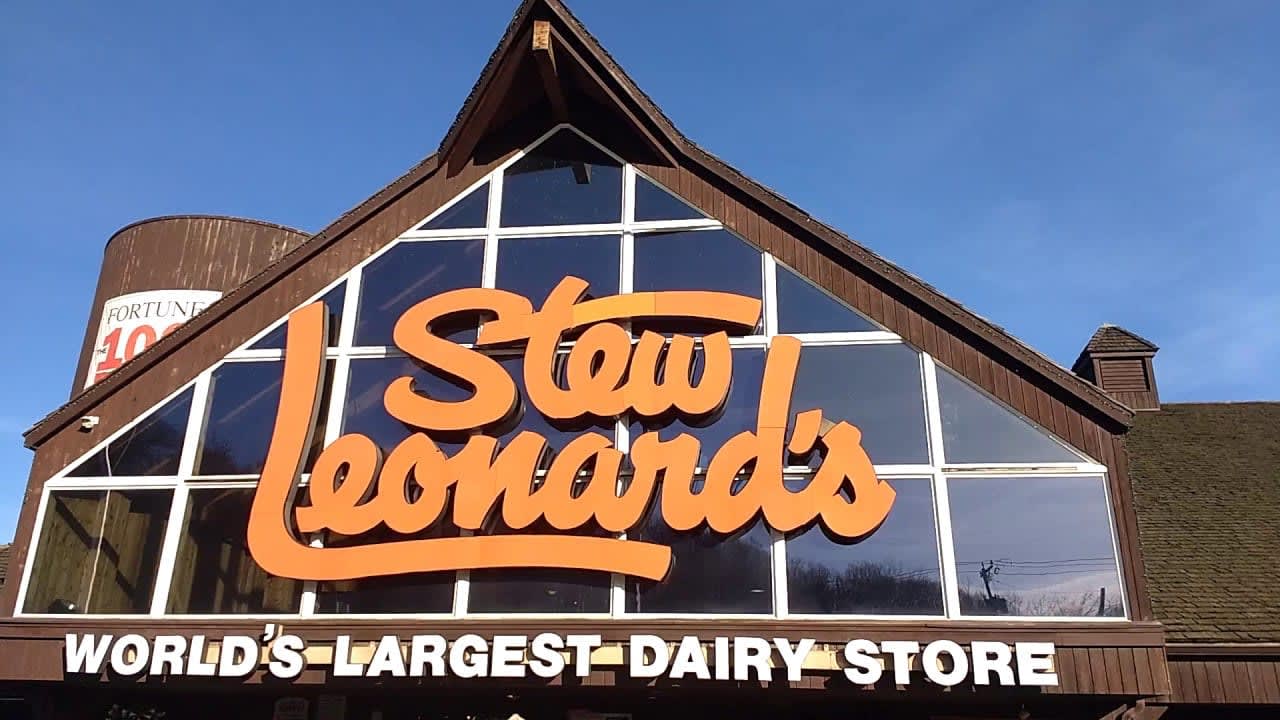 Check out
Our blog
of favorite Norwalk cuisines from great delis and sit-down dining. This should get you started!
Besides plenty of places to shop and eat, there are many attractions in Norwalk for single residents as well as families. From fun places to go such as getting frozen yogurt and enjoying a unique shopping experience at Stew Leonard's to going to the Maritime Aquarium; there is something for everyone. Notable places include the always improving Norwalk beaches; Calf Pasture and Shady Beach as well as Stepping Stones Children's Museum, Cranberry Park, Lockwood's Matthews Mansion, South Norwalk with its strip of bars, eating, and nightlife; there is never a dull moment in Norwalk. If you are just looking for a relaxing night out, there are 3 large, recently updated movie theaters as well as The Maritime Aquarium's I-MAX theater and local community and professional theaters around as well.
Schools
From our many public schools to private schools and preschool options, Norwalk's education system is strong. With such a large population in town and over 11,000 students, we have the schools to accommodate.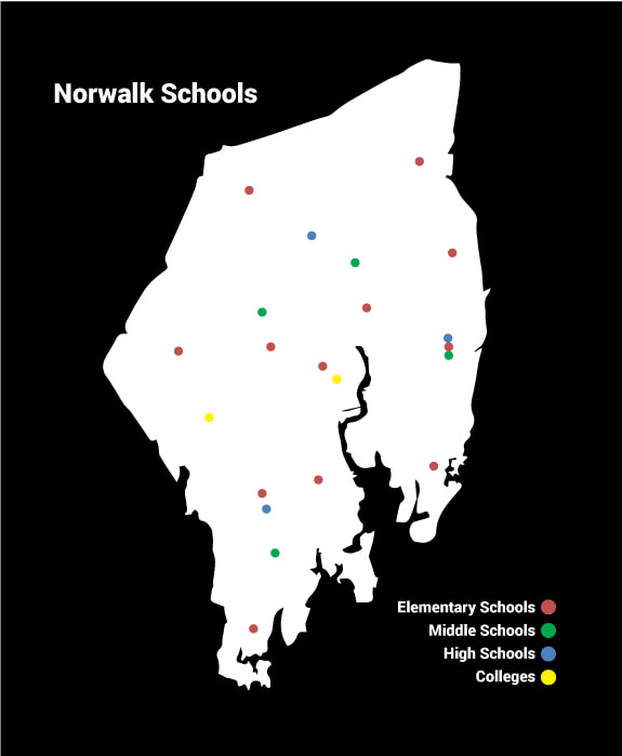 There are 12 public Elementary Schools:


Brookside Elementary School

Columbus Magnet School

Cranbury Elementary School

Fox Run Elementary School

Jefferson Science Magnet School

Kendall Elementary School

​

Marvin Elementary School

Naramake Elementary School

Rowayton Elementary School

Silvermine Elementary School

Wolfpit Elementary School

Tracey Elementary School
Four Middle Schools:


Nathan Hale Middle School

Roton Middle School

Bonus Ridge Middle School

West Rocks Middle School
And three High Schools:
Not to mention our 2 local colleges:


Transportation and Commuting Options
Public transport bus service within Norwalk is provided by Norwalk Transit District. Norwalk Transit District operates fixed-route public bus service in Norwalk and Westport with evening and Sunday shuttles (serving South Norwalk, Main Avenue, and Connecticut Avenue) and commuter shuttles. There is access to other cities by buses that service Milford, Danbury, and Stamford. All fixed-route buses meet at the Transportation Hub.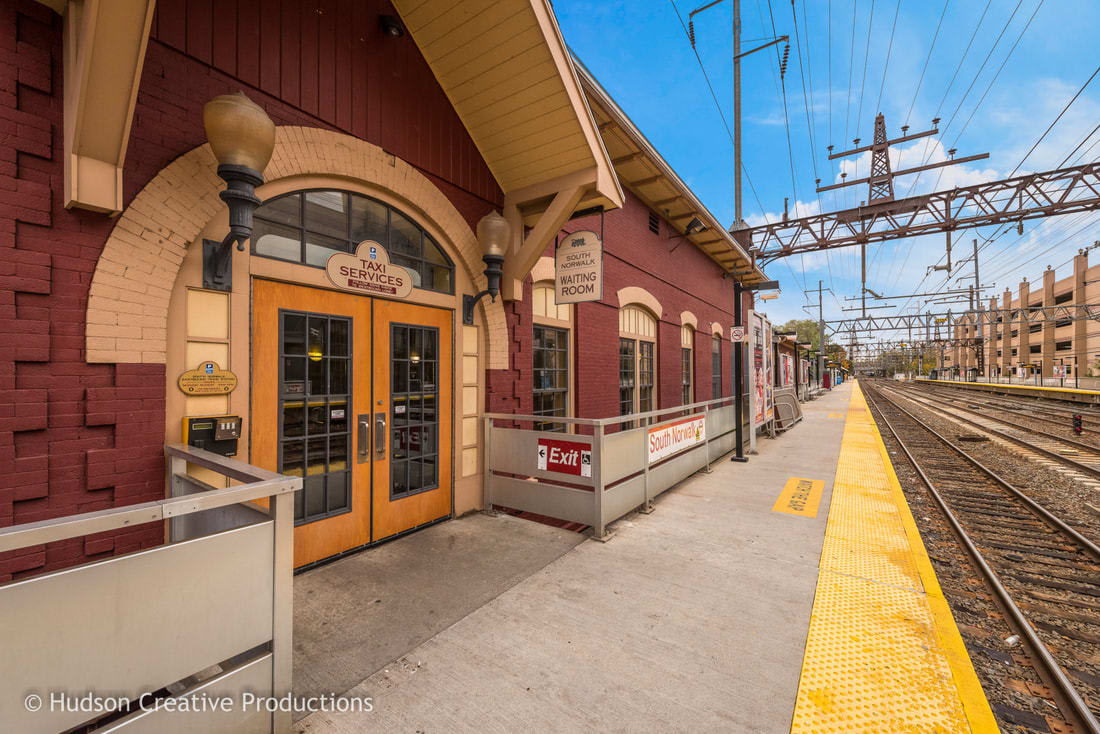 Interstate 95 and the Merritt Parkway lead through Norwalk and there are several exits within the Norwalk city limits. U.S. Route 1 goes through the center of the city, mostly following local streets. The major north-south corridor in Norwalk is U.S. Route 7, which is an expressway throughout most of the routes in the city. The expressway section ends at Grist Mill Road in Norwalk from where Route 7 resumes northbound along Main Ave. Other state routes include Route 53, Route 123, and Route 136.
Uber is available in Norwalk as well as taxi and limo services. There are no tolls on any of the major roadways in Norwalk/Connecticut, so no need to stop during your commute to pay tolls or fees.
Local Realtors®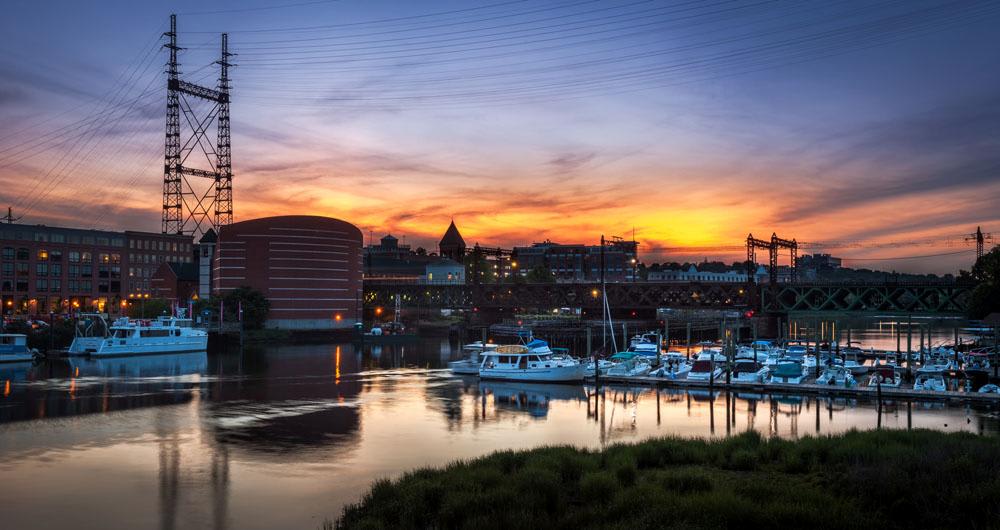 The hassles become non-issues
with the right Realtor®, for example setting up appointments, negotiating, knowing what to look for when walking through a home, and closing the deal. Realtors®will have access to the MLS (Multiple Listing Services) where they can find anything and everything you would want to see. Their access to information is beyond anything you can find on traditional home-buying websites; and their wheelhouse of other resources is invaluable in your searches - such as access to insurance brokers, mortgage brokers, attorneys, and more.
While it is very possible to buy a home on your own in Norwalk and Fairfield County, it is highly recommended that you find a knowledgeable and hardworking Realtor®to assist you. If they are qualified, they will know the health of the current market, what is available, and how to best suit you in your price range and can save you all the hassles that go along with purchasing a home. ​
There are few teams in the local area with the work ethic, technological savviness, and track record The Balestriere Brothers have. Check out our
testimonials
section for more information on how many satisfied customers have used our resources and skill to get their real estate needs to be accomplished.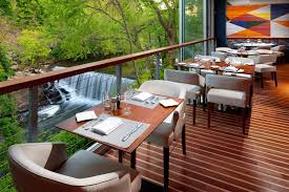 All of this means that a skilled Norwalk real estate agent is capable of finding you a home within your budget that offers what you want. Competition is likely to continue to increase for desirable properties over the coming year, making it harder and harder to find the right home for the right price. An excellent Realtor®covering Norwalk will be able to guide you on what is going on in the market so you are well-informed to make a smart decision.