Welcome to Stamford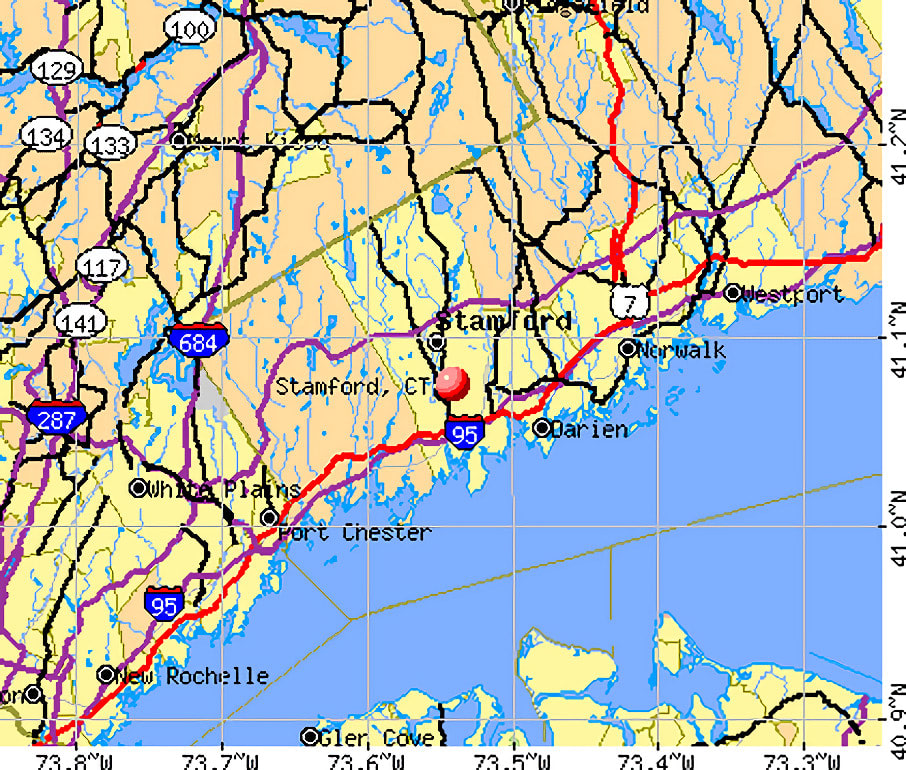 Stamford, CT is a growing city only one hour outside of New York City. With a great mix of city and downtown living and suburban neighborhoods, Stamford has it all! No matter what lifestyle you are looking for, Stamford has something to offer at an affordable price (for the area, as it is surrounded by towns that offer a cost of living at nearly double the price). You can enjoy great restaurants, dynamic nightlife, and plenty of outdoor and indoor activities for you and the whole family.
Whether you are searching for theater in live entertainment or a cinema, a burger or a 5-star meal, a quiet day at the park or a night at the club, anything you are looking for, you are sure to find.
​Many large companies call Stamford home, which lends to a growing population, and plenty of jobs. With an immaculate Metro North Railway station smack in the center of the city, it is one of the largest hubs East of the Hudson River. With I95 and the Merritt Parkway, as well as Route 1 and other major roads, it's a requirement to pass through when entering Connecticut.
Let's get into some detail about Stamford and what you will find in this amazing town.
Location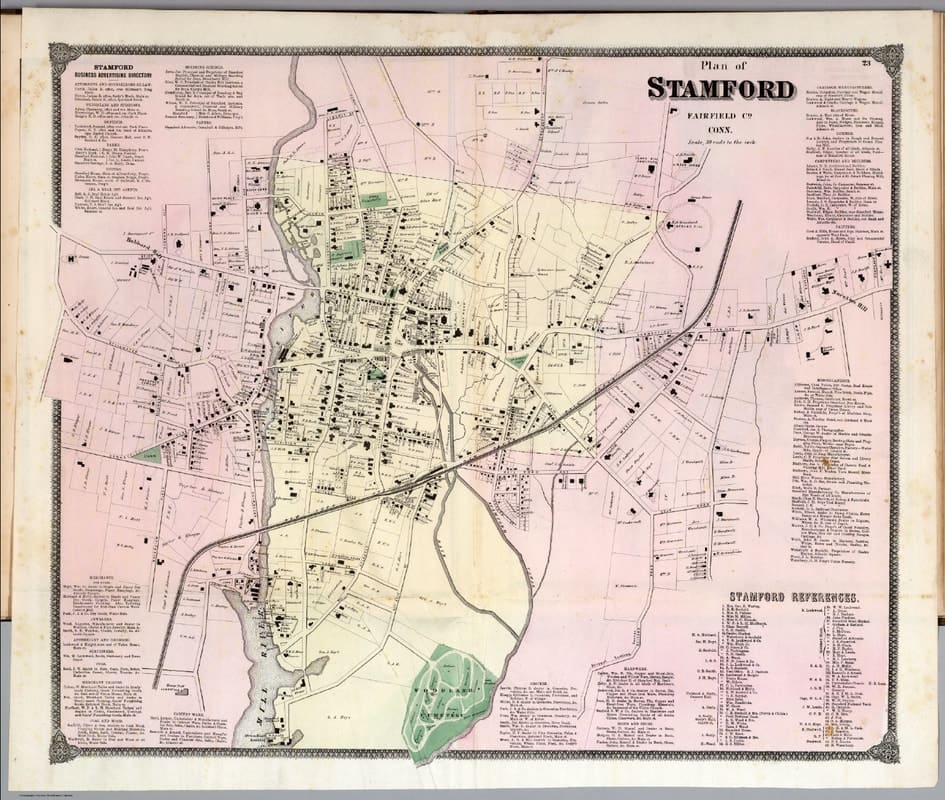 Just 30 miles from Manhattan, Stamford can be considered part of the New York metropolitan area. Located in the southwestern section of Connecticut, it has the Long Island Sound to the south and the NY State border to the north. It is comprised of several neighborhoods and villages including Cove, East Side, Downtown, North Stamford, Glenbrook, West Side, Turn Of River, Waterside, Springdale, Belltown, Ridgeway, Newfield, South End, Westover, Shippan, Roxbury, and Palmers Hill. North of the Merritt Parkway is considered the North Stamford section of the city. North Stamford encompasses the largest land mass in Stamford, however, it is the least densely populated area of the city due to the large plots of land per property, compared to high-rise living in the downtown region. North Stamford functionally and legally acts as one municipality within the City of Stamford. Towns surrounding Stamford include Pound Ridge, New York to the north, Greenwich to the west, and both Darien and New Canaan to the east.
The city has an area of 52.09 square miles, making it the largest city by area in the state of Connecticut.
Stamford is composed of approximately 45 distinct neighborhoods, including 2 historic districts.
The commonly known neighborhoods throughout Stamford (with ZIP Codes that roughly cover the same areas) are as follow:


06901 - Downtown.
06902 - Cove, Dolphin Cove, East Side, Harbor Point, Roxbury, Shippan, Shippan Point, South End, Waterside, West Side, and Westover.
06903 - North Stamford, Long Ridge, High Ridge, and Scofieldtown.
06905 - Belltown, Bulls Head, Hubbard Heights, Mid-Ridges, Newfield, Revonah Woods, Ridgeway, and Turn of River.
06906 - Glenbrook.
06907 - Springdale.
There are also five islands located in and around Stamford called Cove Island, Grass Island, Greenway Island, Jack Island, and Vincent Island.
Stamford is surrounded by towns with some of the most expensive real estate in the country. Similar to Norwalk, one of its biggest selling points is the affordability of real estate as compared to neighboring towns with similar amenities and comparable distance to Manhattan.
For some perspective, the Average Sold Price of a Single Family Home (in 2017 according to SmartMLS):


Stamford: $575,000
Darien: $1.425 Million
New Canaan: >$1.4 Million
Greenwich: >$1.625 million
Real Estate
Stamford Connecticut is one of the largest cities within an hour of Manhattan but is still one of the most affordable locations to buy in the same proximity. Outside of Norwalk, Stamford is the commuter's dream. With options ranging from flats in the downtown/city area, to multi-million dollar mansions on acres of private, wooded land, Stamford can give you any type of home you want.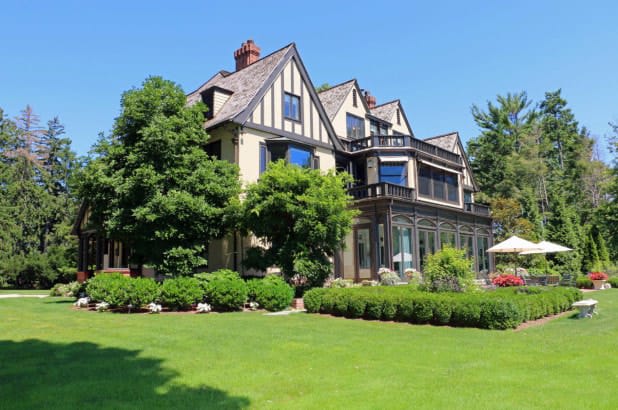 With a steady flow of inventory all year round, finding something suitable in your price range is not hard to do (especially with the help of our highly experienced team of real estate professionals). With one-bedroom, one-bath condominiums available for as little as $120,000 to 5,375 square foot Beach-front, 7-bedroom, and 8-bathroom mega mansions listed at a whopping $11.95 million (at the time of this writing); there are hundreds of options in between that spectrum for any willing homebuyer. With a median home price of around $439,200 (according to Zillow) and a median price per square foot of $269, the options that surround these numbers create many options for buyers.
With a steady real estate market, the average cost of property has increased in value by 3% in the past twelve months (between the end months of 2016 through 2017), making now a great time to buy in hopes of appreciation. The trend looks to be steadily rising in the next 12 months.
Housing and Population Statistics
In the last 3 months (July-Sept. 2017):


The median value of homes occupied by the owner – is $499,562.50 (According to the Smart MLS)
Median property tax – $7,172 (According to Smart Asset)
Homes occupied by owner – 55.3% (According to

Suburban Stats

)
Homes occupied by renters – 44.7% (According to

Suburban Stats

)
Town population – 121,363 (According to

Suburban Stats

)
Population density – 2,330 people per square mile (According to

Suburban Stats

)
Percentage of households with children under 18 – 32.1% (According to

Suburban Stats

)
Percentage of households that are married couples – 22.7% (According to

Suburban Stats

)
The median age of residents – is 37 (According to

Suburban Stats

)
Median DOM (Days on Market)- 31.5 (over 3 months) (According to the Smart MLS)​
From 2000 to 2010 the city saw a population growth of 4.75%, solid growth for a city this size and demonstrative of why residential real estate prices continue to rise.
Origin
According to Wikipedia, Stamford was known as Rippowam by the Native American inhabitants of the region, and the very first European settlers to the area also referred to it as such. The present name is after the town of Stamford, Lincolnshire, England. The deed to Stamford was signed on July 1, 1640, between Captain Turner of the New Haven Colony and Chief Ponus. By the 18th century, one of the primary industries of the town was merchandising by water, which was possible due to Stamford's proximity to New York.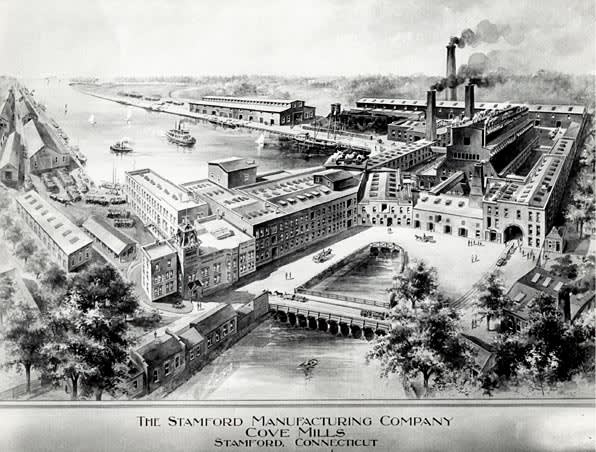 In 1692, Stamford was home to a less famous witch trial than the well-known Salem witch trials, which also occurred in 1692. The accusations were less fanatical and smaller scale but also grew to prominence through gossip and hysterics.
New Canaan officially separated from Stamford when it was incorporated as a town in 1801, followed by Darien in 1820.
Starting in the late 19th century, New York residents built summer homes on the shoreline. Some did move to Stamford permanently and started commuting to Manhattan by train, although the practice became more popular later. Stamford was incorporated as a city in 1893.
In 1950, the Census Bureau reported the city's population as 94.6% white and 5.2% black.
In the 1960s and 1970s, Stamford's commercial real estate boomed as corporations relocated from New York City to peripheral areas. A massive urban redevelopment campaign during that time resulted in a downtown with many tall office buildings. The F.D. Rich Co. was the city-designated urban renewal developer of the downtown in an ongoing redevelopment project that was contentious, beginning in the 1960s and continuing through the 1970s. The company put up what was the city's tallest structure, One Landmark Square, at 21 floors high, and the GTE building (now One Stamford Forum), along with the Marriott Hotel, the Stamford Town Center, and many of the other downtown office buildings. One Landmark Square has since been dwarfed by the new 34-story Trump Parc Stamford condominium tower, and then again by the Atlantic Station development, another project by the Rich Company in partnership with Cappelli Enterprises. Over the years, other developers have joined in building up the downtown, a process that continued, with breaks during downturns in the economy, through the 1980s, 1990s, and into the new century.
Since 2008, an 80-acre mixed-use redevelopment project for Stamford's Harbor Point neighborhood has added additional growth south of the city's Downtown area. Once complete, the redevelopment will include 6,000,000 square feet of new residential, retail, office, and hotel space, and a marina. As of July 2012, roughly 900 of the projected 4,000 Harbor Point residential units had been constructed. New restaurants and recreational activities have come up in the Harbor Point area, which is considered New Stamford.
Climate & Weather
Stamford, nearly identical to Norwalk, is the perfect example of the four seasons. With long, hot summers and cold winters (with the occasional 115 inches of snow accumulation throughout the season), you get a taste of all Mother Nature has to offer; snow, sleet, rain, wind, tropical storms, and hail. Luckily, tornadoes, hurricanes, and earthquakes are extremely uncommon but are rarely known to happen. According to usclimatedata.com, Stamford gets an average of 53.15 inches of rainfall each year, with an average of 32 inches of snowfall. The town gets an average of 128.6 days of measurable precipitation and an average temperature of 52.1 degrees F. The average high in July is 86 degrees while the average low in January is 20 degrees F.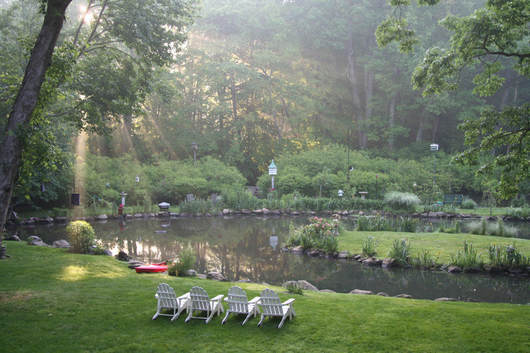 Economy & Household Income
According to the US Census Bureau, the median income for households in Stamford (as of 2016) is $81,634. According to datausa.io, the economy of Stamford, CT employs 70,593 people. Stamford Specializes in the Management of Companies & Enterprises; Finance & Insurance; and Professional, Scientific, and Tech Services. The largest industries in Stamford, CT are Healthcare & Social Assistance (13.7%), Professional, Scientific, and Tech Services (12.6%), and Finance and Insurance (11.4%). The Highest paying industries are Management of Companies & Enterprises ($110,688 avg.), Finance and Insurance ($106,566 avg.), and Utilities ($91,750 avg.)
As far as amenities across the town, there are many small and big businesses scattered throughout the city. With multiple main roads to shop, eat and do the essentials, everything you need is always within a stone's throw. Major retail in Stamford, besides the great local shopping, include:
Stamford Town Center; which includes:


Macy's

J. Crew

Pottery Barn

Sephora

Williams Sonoma

Brooks Brothers

Apple
Barnes and Noble
Bath and Body Works
Sak's Fifth Avenue
Kay Jewelers
(To name a few, there are another 40-50 more options)
Also, you have other large options, such as:


Target

Marshalls

Home Goods

Old Navy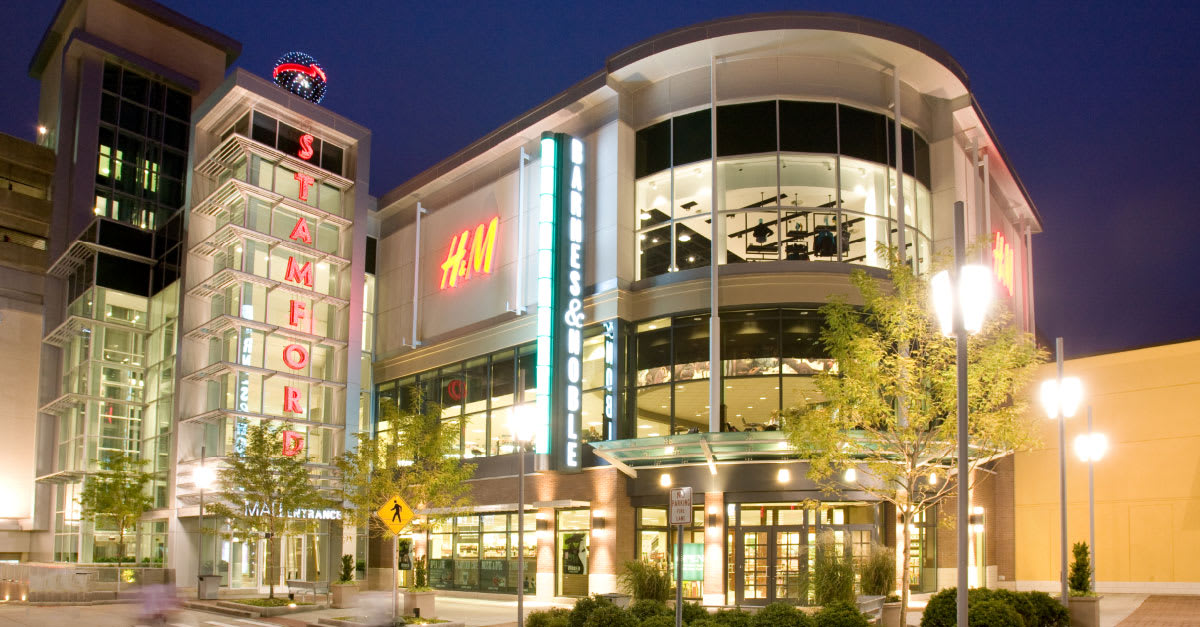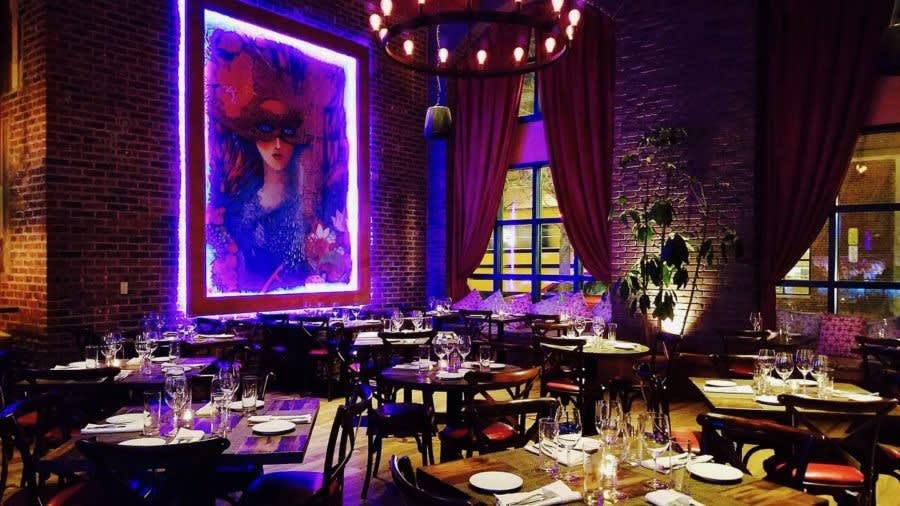 Some noteworthy dining in Stamford includes:


The Capital Grill
The Cheesecake Factory
Chipotle
Bull's Head Diner
Barcelona
Bar Taco
Buffalo Wild Wings
Five Guys
Colony Grill
Dinosaur Bar- B-Cue
Coromandel Cuisine of India
So many more Chain and local options
There are also an impressive number of major businesses based in the area, including:


Indeed.com

Nestle Waters North America

NBC Sports Group

Conair Corp.

World Wrestling Entertainment (WWE)

Deloitte

UBS AG

Gartner

Many more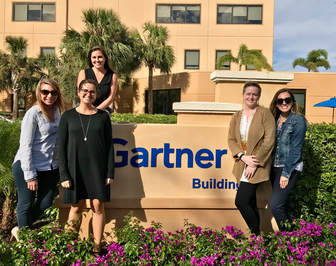 Stamford is a large city so there are many options to entertain yourself besides great food and shopping options. There are multiple movie theaters in town, including two large, updated Bowtie Cinema Theaters in the Downtown area. Besides that, you can choose to go to a taping of the Jerry Springer, Steve Wilco's Show, or the Maury Show at the Stamford Media Center or the Rich Forum Theater, which opened in 1992. More entertainment options include The Palace Theater, which has been around since the 1920s and is a great place to catch a comedy show or a touring act (It is on the same street and block as the Rich Forum). If you're looking to see some local talent, take a trip to one of Curtain Call Stamford's two theaters and catch a musical or a play (You would have seen Chris in some of Curtain Call's more recent productions). Besides all of the theater magic you can get outside of NYC, there are a ton of bars and clubs to enjoy nightlife as well as breweries. If you're looking for something a bit more relaxing, take a trip to any of the local parks or the Stamford Museum and Nature Center.
Schools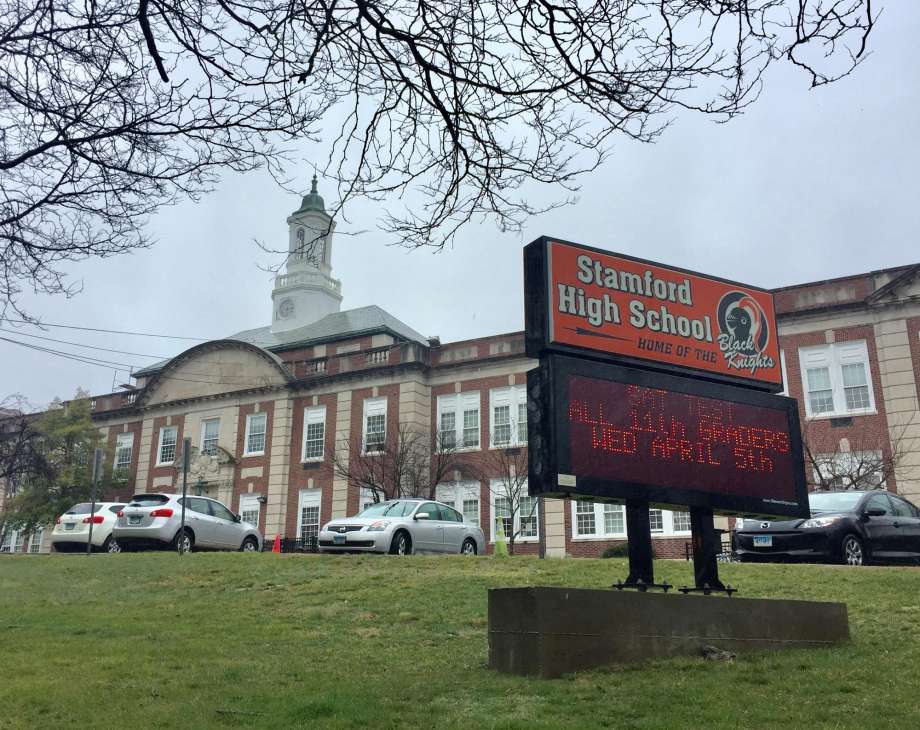 From our many public schools to private schools and preschool options, Stamford's education system has many options and districts. With such a large population in town and nearly 16,000 students, it has the schools to accommodate. There are:


Thirteen public elementary schools (based on 2017's numbers):


Davenport Ridge Elementary School - 625 Students
Hart Magnet Elementary School - 629 Students
K.T. Murphy Elementary School - 547 Students
Newfield

Elementary School

- 569 Students
Northeast Elementary School - 658 Students

Rogers Elementary School - 552 Students

Roxbury Elementary School - 590 Students

Springdale Elementary School - 614 Students

Stark Elementary School - 602 Students

Stillmeadow Elementary School - 655 Students

Strawberry Hill Elementary School - 350 Students

Toquam Elementary School - 648 Students

Westover Elementary School - 682 Students
Six middle schools:


Cloonan Middle School - 570 Students

Dolan Middle School - 532 Students

Rippowam Middle School - 727 Students

Rogers Middle School - 260 Students

Scofield Middle School - 672 Students

Turn of River Middle School - 635 Students
And Four High Schools:


Stamford High School - 1,689 Students

Westhill High School - 2,058 Students

AITE High School - 651 Students

IAI/ARTS High School - 90 Students
Not to mention, our college or university:


Transportation and Commuting Options
Since Stamford is such a commuter city, if you don't have a car, you still have a lot of options. You have a few public bus options, including the CT Transit bus company, which is your main public bus system. You also have a few major bus hubs in the downtown area that will take you to other cities in the Tri-State area and beyond including Stamford Greyhound Bus Terminal, 30 Station Place, Stamford, CT 06902.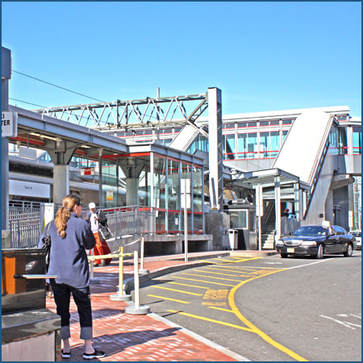 In addition to Buses, Metro-North has one of its largest CT stations in Downtown Stamford, which runs parallel to I-95. This station can take you upstate to all other MTA stations or it can take you to express to Grand Central, which is a convenient 50-minute ride. It is at this station where you can also easily grab a taxi or an Uber (which is becoming more and more common in the area), grab a Greyhound Bus or another major bus line, or an Amtrak train across the country. In other words, you have options.
A few other important main roads to take note of in the area are Hope St, High Ridge Road, Long Ridge Road, Cove Road, and Newfield Ave.
Whether you are in the southern part of Stamford or North Stamford, there are many major roads and major highways to get you where you are going faster. In the more southern part of Stamford, the always busy, yet convenient Interstate-95 is there to get you where you need to be across CT and into our neighboring states (Rhode Island or New York). Or if you are in North Stamford, you can take a quick trip on the Merritt Parkway, which can also take you into New York or across our scenic state.
Local Realtors®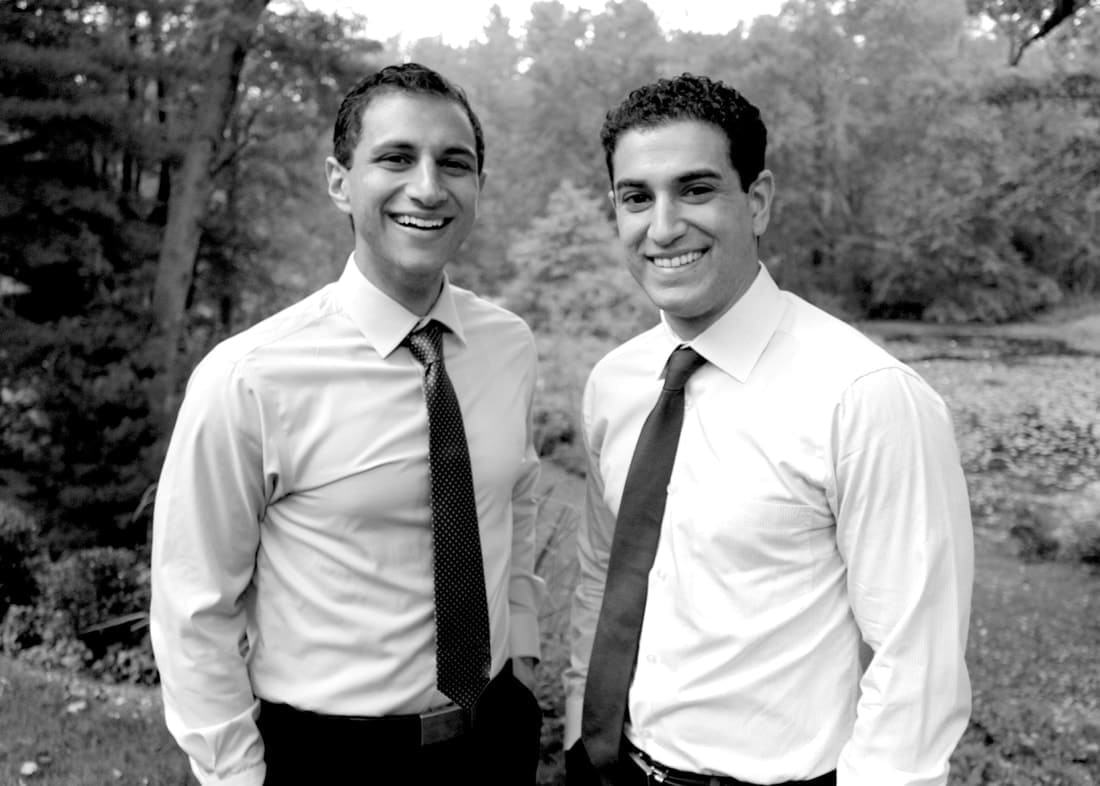 While it is very possible to buy a home on your own in Stamford and Fairfield County, it is highly recommended that you find a knowledgeable and hardworking Realtor®to assist you. If they are qualified, they will know the health of the current market and what is available in your price range and wants and needs. Realtors® will have access to the MLS (Multiple Listing Services) where they can find anything and everything you would want to see. The information they have access to is beyond anything you can find on traditional home-buying websites. Their wheelhouse of other resources is invaluable to your searches such as access to great insurance brokers, mortgage brokers, attorneys, and more.
There are few teams in the local area with the work ethic, technological savviness, and track record The Balestriere Brothers have. Check out our
testimonials
section for more information on how many satisfied customers have used our resources and skill to get their real estate needs to be accomplished.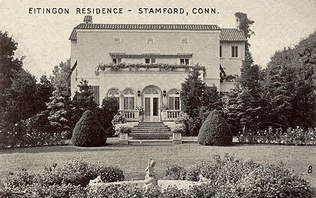 All of this means that a skilled real estate agent is capable of finding you a home within your budget that offers what you want. Competition is likely to continue to increase for desirable properties over the coming year, making it harder and harder to find the right home for the right price. An excellent Realtor® covering Stamford will be able to guide you on what is going on in the market so you are well-informed to make a smart decision. So call us, our advice is free, and we start mitigating your risk from day one.